Health & Safety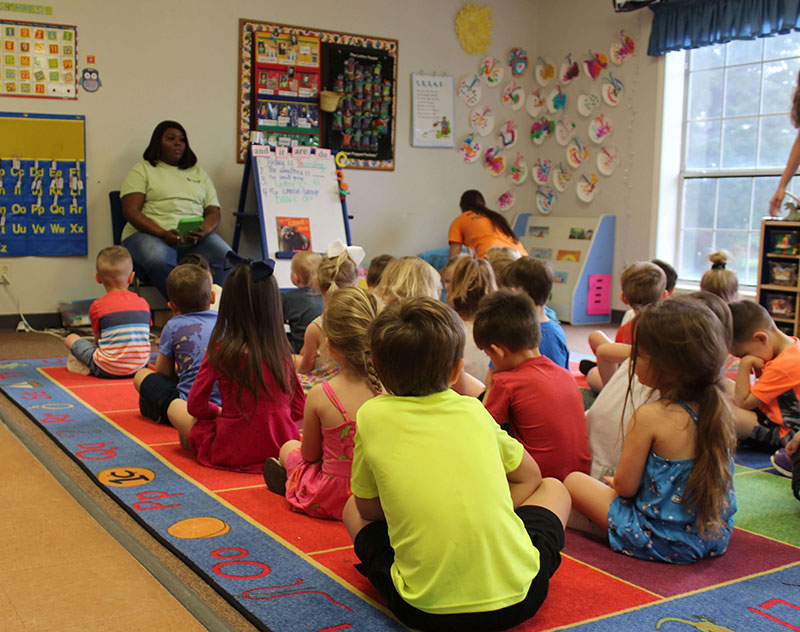 In the event of a critical illness or injury, we will call EMS to take your child to the nearest Emergency Room (CHI St. Joseph's). You will be contacted at the same time someone is contacting EMS. First Aid & CPR will be administered by trained Bright Beginnings preschool staff if deemed necessary.
All children must have the following on file:
Statement of Health to attend school signed by their doctor
Current Immunization/Shot Record
All 4 Year old's must have Hearing and Vison results on file
Illness & Injury
Students who are injured, sick, or contagious may not attend Bright Beginnings preschool. If your child becomes ill while at daycare we will call you to come and pick them up.
The Director or childcare staff in charge will determine if a student is too ill to be at school. Parents will be called to pick up their child if they have any of the following conditions:
Vomiting (2 or more times)
Diarrhea (3 times in 2 hours)
Fever (equal to or greater than 100°)
Contagious skin or eye infection
We will not admit a child for care if the following conditions exist:
Condition or Illness that prevents the child from participating in the class activities, including outside time.
A condition/illness or injury that requires greater need for care than caregivers can provide without compromising the health, safety, & supervision of the other children in care.
Lethargy, Abnormal Breathing, Rash with Fever, Mouth Sores with Drooling, Open Sores, and Behavioral Changes are all signs and symptoms of illness.
If a health care professional has diagnosed your child with a communicable disease, the child must be released from that doctor to return to school.
CHILDREN MUST BE SYMPTOM & FEVER FREE FOR 24 HOURS BEFORE RETURNING TO SCHOOL. IF WE SEND YOUR CHILD HOME, THEY MUST BE GONE THE NEXT DAY TO ACHIEVE THE 24 HOUR SYMPTON FREE TIME PERIOD. Unless a doctor has seen them and cleared them to come back to school (example: fever due to an ear infection).
Medication
We will dispense medication to your child under the following guidelines:
All medications must be in their original container
Medications must be labeled with your child's name
If Prescription, medication must be labeled with date and prescribing physician
Medication must have directions to administer
We will only dispense the directed dosage of an over the counter medication to your child, unless there is a signed statement from physician stating otherwise
Parents/ Guardians are required to complete medication authorization for each day that the medication is to be dispensed. The medication authorization clipboard is located on the counter in the Director's office.
Parent Notification
Childcare licensing requires that we notify parents of children who have been exposed to certain contagious diseases. This will be posted on the door outside of the child's classroom, or on the front door of the Bright Beginnings Preschool facility, or information will be provided in your child's mailbox. Parents will be notified of all other information on the glass front door, outside their child's classroom door, or in their child's mailbox. Parents are most often notified in 2-3 ways. Please check your child's mailbox every day.
Emergency Policies
Bright Beginnings preschool center has prepared each preschool class and childcare staff member to respond to each emergency situation. For our full emergency procedures please see our General Information
Daycare Camera System
Bright Beginnings utilizes a childcare camera video streaming system from KidsVision. We provide parent access for our parents and families to see their children throughout the day, and it helps our team monitor the activities of each class. This feature is included within your tuition, therefore there is no extra charge for use. You can read more about KidsVision web camera system.