Meals & Menu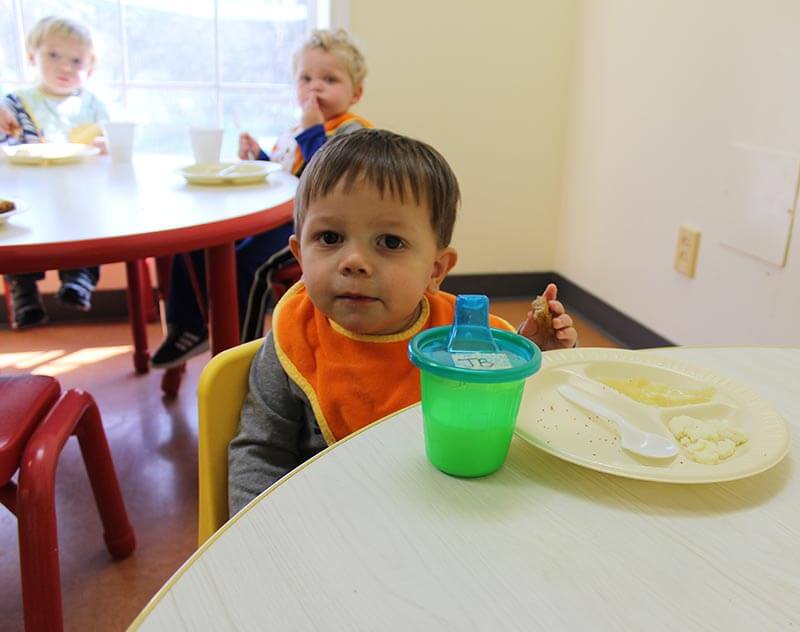 Bright Beginnings Preschool serves nutritional, tasty meals & snacks, fulfilling daily vitamin & nutrient needs required by childcare licensing. Breakfast, Lunch & Snack menus are posted outside of the Director's office door and will be provided periodically in your child's mailbox when changes to the menu are made.
Breakfast Bars are served in the classroom with milk until 8:00am. Snacks are provided mid-morning, and after nap. Lunch is served to each class in the café and consists of a protein, fruit, vegetable and milk. We try to time afternoon snack so that we are not impeding dinner times.
Breakfast
Please do not drop you child off at school with breakfast. If they are eating in the car please have them finish before they come into the daycare classroom.
Class Treats
Please do not send your child with donuts or treats for the whole class. We are required to document and log everything the children are eating. We must consider dietary restrictions and allergies for all of the children. Additionally, it is difficult to get a group of toddlers that just ate glazed donuts to focus, follow directions and learn.
Birthdays
Bright Beginnings Preschool provides birthday treats (usually on Friday's just before/after you child's actual birthday). We provide pudding, a birthday crown and a song to celebrate with school friends. We usually get a couple of pictures for you to enjoy.