Yellow Canaries
2 Years Old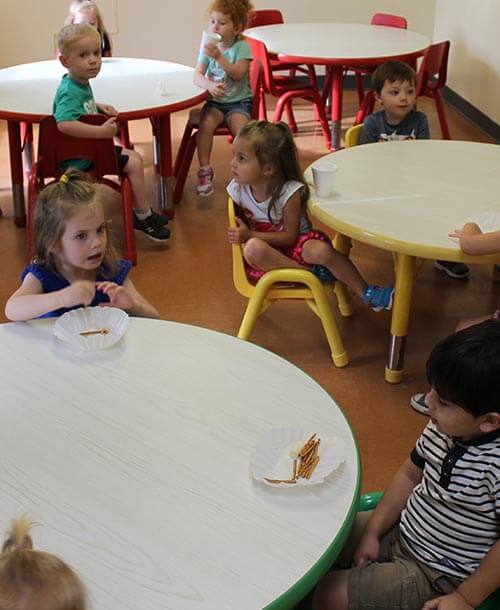 Age Requirements
Children must be at least 2 years old but not yet 3 on September 1st of that school year to enroll in this class.
Teacher to Children Ratios
The state ratio for this class is a minimum requirement of 1 adult to 11 children. This is a physically large classroom that accommodates 2 groups of 13 children. BBPS provides 2 teachers for each group of 13 children.
Curriculum
The Yellow Canary room follows a weekly themed lesson plan based on the Creative Curriculum™. The children will work on "Circle Time" behavior, self-control, and an introduction to centers with station rotation activities. The preschool teachers introduce a new theme each week that incorporates letters and sounds, colors, counting, music and movement, as well as fine and large motor skills. The children will experience outside time and opportunities for free play inside. The children nap each day and when physically and emotionally ready, potty training with a timer will begin.
Contact us
Request a Tour